"Twig Talk"
A Snyder Family History
The purpose of this page is to keep family and friends informed of my progress in "Climbing the Family Tree"
In 1976 I became interested in the hobby of Genealogy and began to search for my Ancestors. This was before the "Web" as we know it today and easy access to numerous records right from your own living room, or dinning room in my case. I traveled with my Mother to Kentucky and Illinois to meet relatives that I did not know and I wish I had been more persistent and attentive then, because now most of them are gone and with them knowledge that can never be retrieved.

I spent hours, even days in microfilm rooms at libraries and archives scanning film and perusing history and genealogy books , wrote hundreds of letters, visited many grave sites and my Tree began to grow. However, as my son Alex got older and I had less and less time to spend on my project, I put it aside and now 23 years later I am "hooked" again!

I will post here bits and pieces from then and now in order to share the progress I am making.

Keep in mind while you explore these pages that mistakes are often made in genealogy, so if you see something here you feel is in error, or if you think we are "cousins" please be sure to contact me. I will be glad to exchange any information I have with anyone finding a connection.

Please sign my Guestbook before you leave and remember to use your back browser to find you way back to this page. Thanks for coming by and ....

Happy Browsing!



YOU KNOW YOU'RE AN ADDICTED GENEALOGIST
...when you brake for libraries.
...if you get locked in a library overnight and you never even notice.
...when you hyperventilate at the sight of an old cemetery.
...if you'd rather browse in a cemetery than a shopping mall.
...when you think every home should have a microfilm reader.
...if you'd rather read census schedules than a good book.
...when you know every town clerk in your state by name.
...if town clerks lock the doors when they see you coming.
...when you're more interested in what happened in 1697 than 1997.
...if you store your clothes under the bed and your closet is carefully stacked with notebooks and journals.
...if you can pinpoint Harrietsham, Hawkhurst, and Kent on a map of England, but can't locate Topeka, Kansas.
...when all your correspondence begins, "Dear Cousin,"
...if you've traced every one of your ancestral lines back to Adam and Eve, have it all fully documented, and still don't want to quit.

Surnames
| | |
| --- | --- |
| | My Direct Line |



| | |
| --- | --- |
| | My Collateral Line |

Ashby

Ashworth

Barnard

Baumann

Beasley

Benson

Blossom

Bours

Bratcher

Bryant

Burns

Calvert

Campbell

Carico

Carter

Cates

Clarkson

Clouser

Coats

Coffey

Colp

Copeland

Cormier

Cox

Crain

Curtis

Davenport

Dewitt

Dillinger

Donally

Duvall

Ecoppi

Edwards

Eledge

Evans

Farmer

Fleenor

Fozzard

Franklin

Fuller

Gaithright

Garvin

Gibbs

Goforth

Gossage

Graves

Gray

Hamm

Hogg

Hought

Hughes

Hunt

Keeton

Kevil

Keys

Keifer

King

Kirtley

Knott

Kolas

Ledbetter

Lee

Lewis

Lowe

Maitland

Mann

Mannering

Martin

Meadow

Miller

Mitchell

Norris

North

O'Bannon

Owenby

Painter

Palmer

Pardieck

Parker

Parsley

Partridge

Persons

Porritt

Rackley

Reiger

Render

Rhule

Rich

Richardson

Robinson

Rolls

Rowe

Sevy

Shelton

Stevens

Stocks

Stotlar

Sullivan

Taylor

Thompson

Turley

Van Dial

Vaughn

Waldron

Walker

Ware

White

Whitecotten

Williams

Willingham

Winters

Wiskiniski

Wittkoetter

Wright

Wyche

Yates

~

~

~

&nbsp &nbsp &nbsp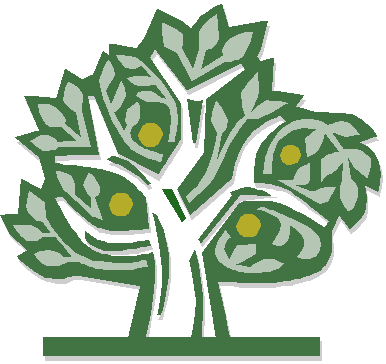 Is that Lineage Right?
Your evidence is only as good as the source from which it came!
Some Do's and Don'ts
Use primary sources when available.

Use secondary sources only as clues.

Don't trust your memory, take notes.

Don't write up traditions as facts unless you can prove them.

Do keep exact references of everything you copy. Document your sources.

Don't believe all that is printed.

Make sure your direct line includes lineal and not collateral ancestors.

Compute the dates between one generation and another to insure the probability of descent.

Don't depend on the findings of others, make the search yourself. (Mistakes have been copied and recopied by those who did not check original records.)

Do write you Family History and place it in some suitable depository.

Don't wait until you have traced every line, that time may not come and your work will be lost to Posterity.

Be Patient.

Verify, Verify, Verify

Most of all Have Fun!



This page is dedicated to the memory of my Aunt Capitola Dell Snyder Kolas
who helped me get started on this quest by providing me with her personal knowledge
of the family history as well as gathering information for me from others in the family.
She was very proud of her heritage.





Please Sign My
You are Visitor No.
to this site

This page last updated on 04/28/00

[ Home ] [ Surname Index ] [ Snyder ] [ Jackson ] [ Brown ] [ Cooper ] [ Colyer ] [ Crowe ] [ Kirk ] [ Guestbook ]